What is Brainybatch ?
On July 2013 Brainybatch was officially launched by 20 members, a team of friends, web designers and engineers, with the common goal of providing a digital platform to education seekers to help them make the right choice for their future.
Brainybatch is an Online platform that provides students Easy Access to Affordable Education. The website is a storehouse of over 67,000 institutions (schools and colleges - UG & PG) in India and abroad.
It helps students browse and select the subjects with right institution with an option for Parents/Students to pay Educational Expenses in 3,6,9 EMI for their Dream education from a range of Partnered Educational Institutions
We are a passionate team working towards improving the education system in the country. As a company, we strive to make education accessible and affordable through technology driven solutions and other added value services.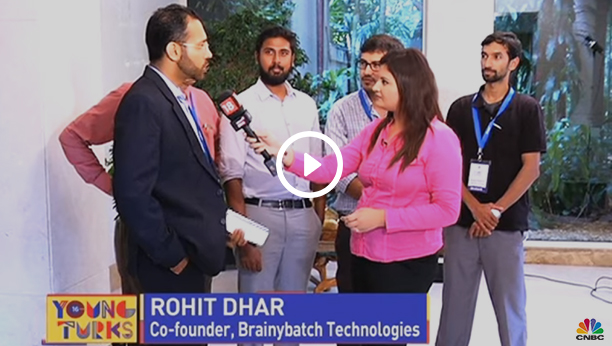 Who are we?
We are focused towards providing Affordable with Quality Education through empowering Parents and Educational Institutions with EduEMI programs.
The everyday goal of the team is to build a platform that improves the operational efficiency of institutions and helps students gain easy access to institutions across the country.
What drives us?
The quality of social and economic opportunities encountered by a person relies a lot upon their choice of educational institutions. The Quality Education is an investment that can make the future of a person's life. An investment as risky and rewarding as that costs a lot of money. However, parents are willing to always go that extra mile with regard to educational expenses as it affects the future of their children. Due to the high risks involved, parents and students are always under immense pressure to make the smart choice in this matter.
Brainybatch, in alignment with this sentiment and responsibility, aims to assist parents and students in investing in the right course and institution. With advanced digital solutions, Brainybatch supports parents in finding the right fit based on performance through a stress-free experience. Brainybatch simplifies the admission process through one generic application form that students may use to apply to many institutions. And make the Quality Education Affordable with our Brainybatch EduEMI Short term and Long term Education programs.
This provides a hassle free experience for students to select and apply to colleges as per their choice with Available EMI options for payment of Educational Fees.